Residency Program
By combining the strengths of two world-renowned medical schools, Columbia University College of Physicians & Surgeons and Weill Cornell Medical College, New York-Presbyterian's Emergency Medicine Residency provides an unparalleled training experience.
What's New and Exciting
NYP / Cornell Emergency Attending Satchit Balsari recently named Asia 21 Young Leader of the Week for his work chronicling the public health impact of the world's largest mass gathering. Read More
Welcome back, Dr. John Arbo! An NYP EM graduate and among the first EM physicians to complete a board-eligible Critical Care fellowship, Dr. Arbo now works as a Cornell EM attending and MICU Intensivist. Read More
Welcome
Welcome to NewYork-Presbyterian Hospital Emergency Medicine. We provide state-of-the-art emergency care to New York City and its surrounding areas at four locations: NewYork-Presbyterian Hospital/Columbia University Medical Center, NewYork-Presbyterian Hospital/Weill Cornell Medical Center, The Allen Hospital, and Lower Manhattan Hospital. Click on the images to the right to find out more about these emergency care facilities.
Emergency Medicine Locations:
Radiology: Case of the Month
Reading Emergency Images
"Do you want a quick outline of how to carefully and quickly check your patient's images for abnormalities? Would you like to be able to access it in the middle of your shift or from home? Look no further. Current installments are head ct, c-spine film and elbow x-ray.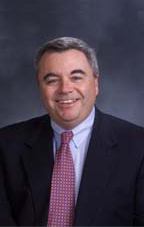 Wallace Carter, MD
Director,
EM Residency
is the 2013 recipient of the ACGME Parker J. Palmer "Courage to Teach" award, which honors program directors who find innovative ways to teach residents and to provide quality health care while remaining connected to the initial impulse to care for others in this environment.